"A theatrical epic that keeps your eyes glued to the stage"
"London's new alluring experience…you do not want to miss out"
"An unmissable experience for any lover of moonshine, jazz and Manhattan fine dining"
"This is a fully immersive affair: practice those pin curls, get your glad rags on, and unleash your wildest selves"
"A truly immersive experience"
🌟A pair of heels, 1930's style dress, cocktails and Jazz!
Enjoyed a fab night's entertainment with my lovely daughter at The Greatest Night of the Jazz Age experience this week.
The floor show was so fun, with talented performers wandering among us singing and dancing. Belle Livingstone (@suannesuanne ) was particularly great – and all in a brilliantly decorated venue. We ate lovely food, drank a few cocktails and even had a little dance!
@CATSHANU
I've been a naughty girl.
It's the 1930s and prohibition is underway, drinking is banned but some girls just want to have fun!
⚡️The excitement is electrical.
🥁The drums are beating.
💃🏽And we are in the greatest nightclub of the jazz age.
What more could a girl want?
We absolutely loved the 1930s immersive experience with @lostestateofficial
Ataste of prohibition New York in London, reliving the opening night of Belle Livingstone's outrageous Speakeasy 🤫🍸
The best night of my life.
Words cannot describe how spectacular this evening was. I cried several times because of how incredibly immersive the experience was. I want to run away and join this show. I want to live in this bubble forever
 

 

View this post on Instagram

 
 

 

View this post on Instagram

 

"the cultural experience you can't miss"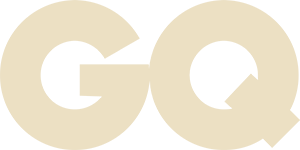 "a genuinely wondrous experience"

"an extraordinary jazz age tale"

"Phenomenal. Absolutely, breathtakingly phenomenal. Exquisite storytelling, atmosphere amazing, food a pure feast"
Brilliant! The setting, food, atmosphere, and the service were incredible. Would most definitely recommend this. We will be returning
"I've never seen anything like it. Amazing, a completely immersive experience"
" The most amazing show. Can't wait to go again and bring friends and family. Don't hesitate to book if you love theatre and food (and something a little different)."
"The best evening ever, every detail was thought out. My only question is – how do they do it?"
"Cannot rave enough about this Show, if you get the chance to book tickets you will not be disappointed."
"From the minute you arrive at the secret door you are transported. incredible, with just the right amount of humour and emotion, I was transfixed"
"One of the most magical and mesmerising experiences I have ever had. It's nothing you've ever experienced before"
"Can't put it into words. From the moment we arrived, it was perfect. the performance was impeccable"
"What a fabulous evening! An immersive experience, superbly acted. The food was excellent. Would highly recommend - worth every penny."
"Hands down the best experience you could go to…some of the best acting I've ever seen. The musicians brought a whole new dimension. Food was amazing"
all verified reviews for The Lost Estate from: