"Never seen anything like it"
ANDREA ★★★★★ GOOGLE
London's New
Jazz Age
Experience
"Breathtakingly phenomenal"
Tracey L ★★★★★ Tripadvisor

Tickets Strictly Limited
Secret Sale Starts 
Now
"Can't really put it into words"
Etholle G ★★★★★ Facebook
QUESTIONS?
Call 0207 129 7365 or email us

"AN UNMISSABLE
EXPERIENCE"

"WOW! Just wow!'
Neeta ★★★★★
"Can't wait for the next one!'
Ashley ★★★★★
"Like stepping back in time.'
Angie ★★★★★
"Highly recommend.'
Nikki ★★★★★
"Loved the whole experience.'
Karen ★★★★★
"Great atmosphere, lovely food'
Jo ★★★★★
"Bloody marvellous night out.'
Sarah ★★★★★
"The service was impeccable'
Bobbie ★★★★★
"Amazing…we loved it'
Ana ★★★★★
"Absolutely, breathtakingly phenomenal."
Tracey L ★★★★★
"Not be missed!'
Ela ★★★★★
""I've never seen anything like it."
Andrea ★★★★★
"Brilliant evening'
Julia ★★★★★
"Fantastic food!!'
Michelle ★★★★★
"What a brilliant evening!'
James ★★★★★
"A fabulous experience.'
Linda ★★★★★
"The best evening ever'
Kyra ★★★★★
"Phenomenal and engaging!'
Patricia ★★★★★
"This is enormous fun'
April ★★★★★
"A totally original experience'
Sharon ★★★★★
"A must for any theatre buff!!!'
Dawnni ★★★★★
"I was blown away.'
Elaine ★★★★★
"Can't put it into words'
Etholle ★★★★★
"Out of this world!'
Helen ★★★★★
"Outstanding performance'
Frances ★★★★★
"Absolutely mesmerising'
Sam ★★★★★
"Definitely a must-see!'
Ashley ★★★★★
"Truly inspiring!!!'
Patricia ★★★★★
"A breathtaking production'
Angela ★★★★★
"Enjoyed every second'
Alison ★★★★★
1
Enter
1930s New York
Dress to the nines. Descend into Prohibition Manhattan. Discover the outrageous new experience by master creators The Lost Estate.
2
Indulge in a


Manhattan Island feast

Fuel your fantasy with Smokehouse Chicken, Truffle Shrimp Mac, and Ms Belle's Grand Central Apple Pie. Designed by star chef Ashley Clarke (Exec Chef, Gordon Ramsey Group).
3
Lose yourself in

jazz and desire

Relive the Opening Night of Belle Livingstone's 58th Street Country Club. Dance to the city's hottest band. Drink moonshine beneath a Harlem Sky. For one night only, give us your wildest self…
Join 51,000 Guests and counting:
"Phenomenal. Absolutely, breathtakingly phenomenal. Exquisite storytelling, atmosphere amazing, food a pure feast"
Brilliant! The setting, food, atmosphere, and the service were incredible. Would most definitely recommend this. We will be returning
"I've never seen anything like it. Amazing, a completely immersive experience"
" The most amazing show. Can't wait to go again and bring friends and family. Don't hesitate to book if you love theatre and food (and something a little different)."
"The best evening ever, every detail was thought out. My only question is – how do they do it?"
"Cannot rave enough about this Show, if you get the chance to book tickets you will not be disappointed."
"From the minute you arrive at the secret door you are transported. incredible, with just the right amount of humour and emotion, I was transfixed"
"One of the most magical and mesmerising experiences I have ever had. It's nothing you've ever experienced before"
"Can't put it into words. From the moment we arrived, it was perfect. the performance was impeccable"
"What a fabulous evening! An immersive experience, superbly acted. The food was excellent. Would highly recommend - worth every penny."
"Hands down the best experience you could go to…some of the best acting I've ever seen. The musicians brought a whole new dimension. Food was amazing"
all verified reviews for The Lost Estate from: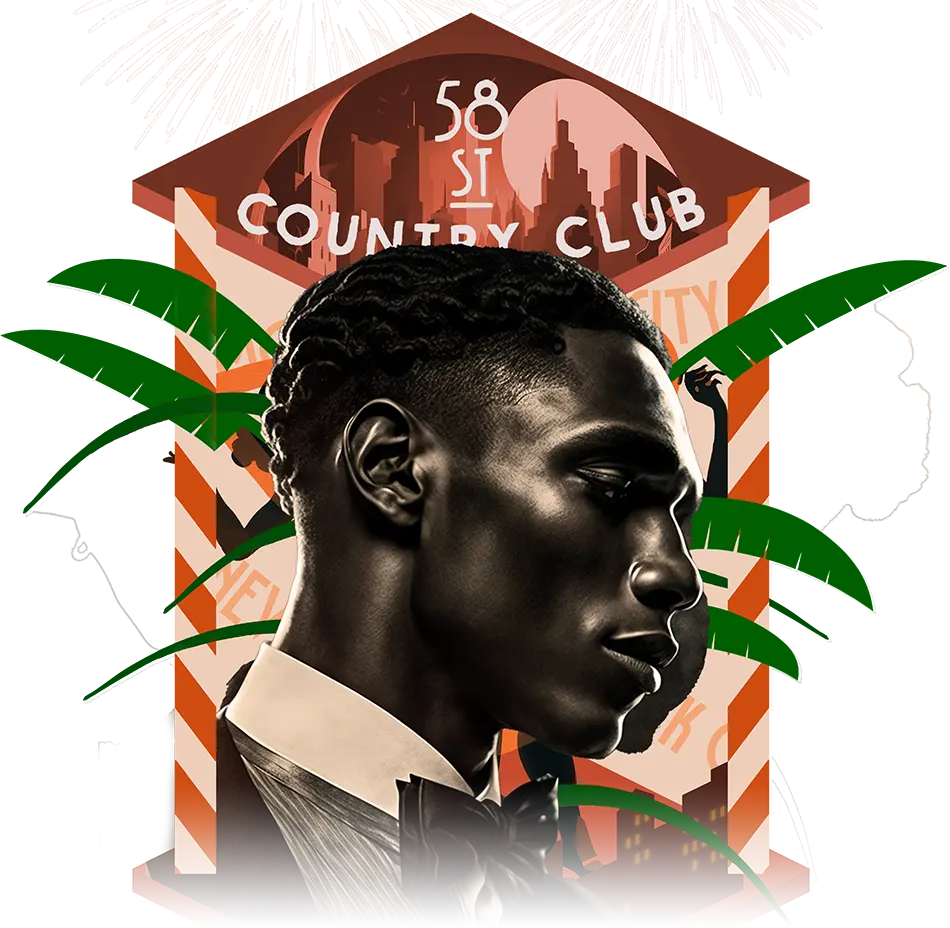 Dates & Prices
7TH MARCH – 31ST MAY 2023
Dining tickets from £95
Experience-only tickets from £30
_

The Lost Estate
9 Beaumont Ave, London
W14 9LP
2 mins walk from West Kensington tube and 10 mins walk from Earls Court tube.
_
How to Book
All new tickets for April – May 2023 released Wednesday 8th March via secret sale.
To avoid disappointment, sign up now.
"Felt like I had travelled into another world "
Oly ★★★★★ Facebook
"Bloody marvelous night out"
Sarah ★★★★★ Google