the all-new experience from
THE LOST ESTATE:
an outrageous true story
of jazz and desire…
Praise for The Lost Estate
the cultural experience you can't miss
a genuinely wondrous experience

an extraordinary jazz age tale

Be transported to prohibition New York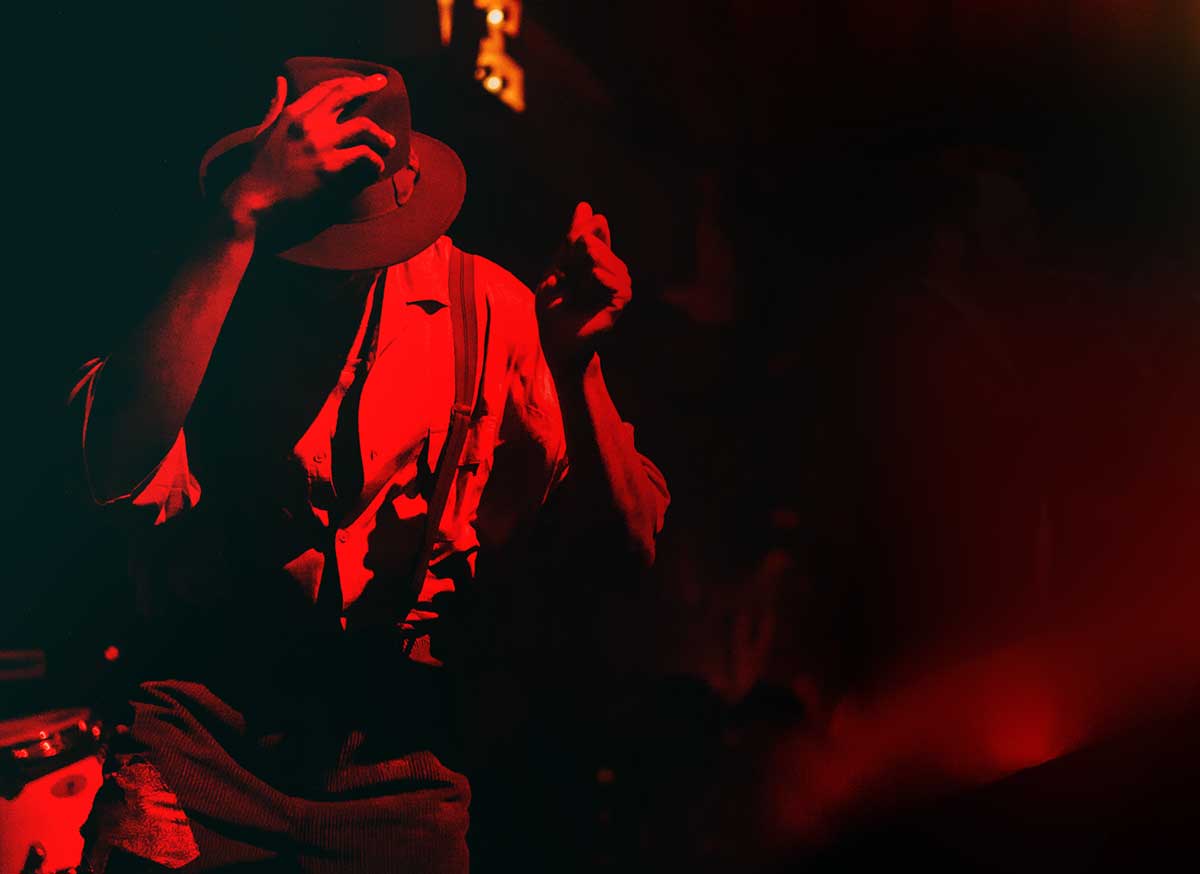 new york city. october 1930.
enter A legendary NEW YORK NIGHTCLUB, born in the wild, twilight years of prohibition.
Live out the infamous Opening Night of Ms. Belle Livingstone's 58th Street Country Club – Manhattan's very last, very greatest Mecca of Jazz.
Experience the moment that gridlocked a city, where European Kings and Brooklyn Gangsters, Hollywood Superstars and Park Avenue Tycoons all met at the greatest Prohibition Superclub ever built. 
Lose yourself in an outrageous true story of Manhattan feasting and Harlem moonshine, red hot jazz and unbridled desire, created by master experience makers The Lost Estate and hosted by the Queen of the Speakeasies, herself:
More praise for The Lost Estate
"
Felt like I had travelled into another world…utterly breathtaking
"
Oly Rudland

★★★★★
"Truly spectacular – Will treasure this memory forever. My expectations of you are sky high now…"
Lil Hendry
★★★★★
"Easily one of the best shows and meals in London ever for me. Everything – location, staging, cocktails (incredible), the fantastic performance made this a night to savour"
Andy Marriot
★★★★★
"One of the most magical and mesmorising experiences I have ever had. It's nothing you've ever experienced before"
R J
★★★★★
"Can't really put it into words. From the moment we arrived at the door, it was perfect. the performance was impeccable"

Etholle George
★★★★★
"Phenomenal. Absolutely, breathtakingly phenomenal. Exquisite storytelling,
atmosphere amazing, food a pure feast"
Tracey Louise
★★★★★
"Hands down the best experience you could go to…some of the best acting I've ever seen. The musicians brought a whole new dimension. Food was amazing"
Andrew Earll
★★★★★
"I've never seen anything like it. Amazing, a completely immersive experience"
Andrea Eden
★★★★★
"The best evening ever, every detail was thought out. My only question is – how do they do it?"
Kyra Schottenstein
★★★★★
"
Fantastic experience – one of the rare times that the product fully lives up (and exceeds) expectations
"
Jordon Caine

★★★★★
"
a completely awe-inspiring experience –
do yourselves a favour, book this ASAP!!!!"
Daniel Bushby

★★★★★
"From the minute you arrive at the secret door you are transported. incredible, with just the right amount of humour and emotion, I was transfixed"
Helen Moorhouse
★★★★★
join
51, 000 guests

and counting…
Dates & Prices
Experience runs every Tuesday – Sunday from March 7th – May 28th
Dining tickets from £95.
Tuesdays/Wednesdays best value. Fridays/Saturdays most in demand.
Location
The Lost Estate, 9 Beaumont Ave, London W14 9LP
Just 1 min walk from West Kensington tube and 10 mins walk from Earls Court station.
Ms. Belle would be delighted to entertain your every query, comment, and desire. You can call her extraordinary team on 020 7129 7365 or use the form below to mail them.